Counting cyclists and pedestrians in Kirksville
Rachel Ruhlen, who blogs regularly for the Kirksville Daily Express on bicycle and pedestrian issues, recently wrote about Kirksville's work to document the amount of bicycling and walking in the city by participating in the National Bicycle and Pedestrian Documentation project.
A growing number of Missouri communities are participating in the Documentation Project, giving us some of our first really good data about the amount of bicycling and walking in those parts of the state.
If you are in a community that is working to become more bicycle and pedestrian friendly, please encourage them to participate in the counts--it is easy to set up, only takes a few volunteers, and the Documentation Project has all the procedures worked out for you.
Ruhlen writes: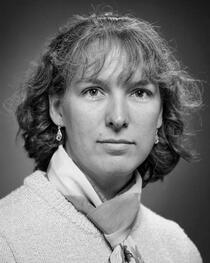 Since 2011, the city conducts bike/ped traffic counts twice a year as part of the Get Active Kirksville program (funded by the Missouri Foundation for Health). I'm proud to have contributed by recruiting volunteers to do the counts and by finding information and guidelines about the National Bicycle and Pedestrian Documentation Project (NBPDP), so that Kirksville's data can be included in national trends. NBPDP designates national bike/ped count days and recommends counts be taken from 5:00 – 7:00 pm on weekday evenings.

Melanie Smith, assistant city manager and director of Get Active, organizes the counts and submits the data to the NBPDP. Because volunteers make the bike/ped counts so easy to collect, and the data is so useful, she said the city will continue to collect the data even after the Get Active program is complete.
Melanie assigned me to count at Boundary and La Harpe Wednesday evening. Compared to the other locations we count, this is a slow intersection, but it's important for several reasons. It's part of a loop serious cyclists use, it's popular with joggers, it's used to access the Rainbow Basin trailhead, and it will lead to one of the access points for the FLATS trail.
Improving the data about bicycling and walking in Missouri is one of the goals of our Vision of Bicycling and Walking in Missouri. Better data will lead to better planning, better facilities, and better safety for cyclists and pedestrians.
Share this: