Ferguson, Missouri, awarded Bicycle Friendly Community status
We recently reported on Ferguson, Missouri's recognition as a Bronze-level Bicycle Friendly Community. MoBikeFed Board Member Paul Wojciechowski visited Ferguson to officially present the award during Ferguson's Twilight Ramble event last Saturday.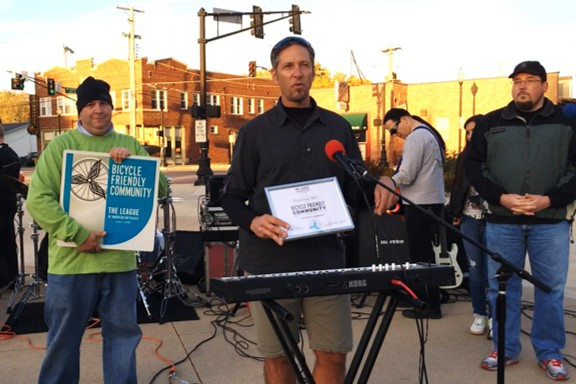 Creating more Bicycle Friendly Communities in Missouri is one of the goals of MoBikeFed's Vision for Bicycling and Walking in Missouri. Find out more about Bicycle Friendly Communities, Businesses, and Universities in Missouri--and see how your community, business, or university can be officially recognized as bicycle friendly. Your membership and support helps make Missouri and its communities more bicycle friendly.