Butterfield Stage Experience 500 Bicycle Route? Not officially (yet) but...try the new Butterfield Stage "Outlaw Trail": 240 miles, Springfield MO-Ft Smith AR
The Butterfield Stage Experience mostly-gravel bicycle route, 250 miles Jefferson City to Springfield, has been an amazing success for Missouri and for Butterfield Trail communities since it was announced in 2018.
Now - thanks to an amazing group of leaders and organizers in southwest Missouri and northwest Arkansas - we are looking at having the next 250 miles of the Butterfield Trail turned into an officially adopted bicycle route, perhaps as soon as December 2021.
Have you been thinking about that next 250 miles of the historic Butterfield Stage route to Fort Smith, Arkansas?
So have we!
Read on to find out what we have been thinking - because it's worth checking out.
The work to create the Butterfield Stage Experience route in Missouri, and then to promote the route and the communities along it through rides and events, and now the work to extend the route another 250 miles into Arkansas and Oklahoma, are just a few of our topics of discussion at the 2021 Missouri Active Tranportation Summit coming up Friday, August 13th.
It's all virtual for 2021 - join us!
You can jump straight to the Butterfield Stage Outlaw Trail GPS files [northwards - southwards] - or read on to find out what it is, how it came to be, and why you want to ride it . ..
Looking at the next 250 miles of the Butterfield Trail Bicycle Route to Ft. Smith, Arkansas...
In our work to check the viability of the next 250 miles of the Butterfield Trail route Springfield MO-Fort Smith AR - and to promote the idea of route to Arkansas cyclists and officials - MoBikeFed staff and volunteers have spent considerable time researching and ground-checking a potential route for that 250-mile section of the old Butterfield Trail.
The route we worked out will almost certainly not be the final, officially approved route through this area. Arkansas communities, organizations, and agencies are adopting the official Butterfield Bicycle Route as their own. They will be able to do things to the adapt and improve route that we couldn't have dreamed of in a few quick trips.
They will take some of the original trail segments that are just horrifying to bicycle today - and make them beautiful.
Best wishes to them - because that is work that very much needs to be done. And they are doing it.
And the Butterfield Stage Outlaw Trail becomes a reality
But - the 250 mile route we scoped and checked [GPS files: Outlaw Trail northwards - Outlaw Trail southwards] is beautiful and well worth using and riding.
It visits miles and miles of amazing, low-traffic, scenic, seldom-visited sections of rural southwest Missouri and northwest Arkansas.
It takes you on a journey back in time, visiting places with a rich history - and places that were bypassed by today's freeways and highways, remaining much as they were in the 1850s when Butterfield stages and their passengers passed this way.
The route visits nearly every Butterfield historic site that exists along the way - including many the guidebooks don't even know about - and yet also manages to avoid nearly all high traffic roads, opting for lesser-traveled gravel, country, forest, backcountry and high-country roads whenever possible, in order to preserve the experience of riding the old, historic Butterfield Trail, even when the actual Butterfield is a busy six-lane highway today.
You'll see scenic vistas and remote, practically untouched sections of the original Butterfield Trail that are so pristine they are on the National Register of Historic Places.
So it's not the official Butterfield Trail bicycle route - the one that is under development now and that will take shape in official form over the next several years. But it is a Butterfield Stage Outlaw Trail - one that we have developed outside of the official channels - with a beauty and a character all its own.
It will take you places deep in the Ozarks, places few have visited, places that are literally steeped in history.
And - you can ride it starting today.
About the Outlaw Trail route and the GPS tracks you'll use
The Butterfield Stage Outlaw Trail comes as two files, one for each direction:
Butterfield Stage Outlaw Trail features:
Fully vetted route. We have driven and/or bicycled every mile.

The GPS route files have been fully checked for correct turns and other information. You'll receive announcements for many important Points of Interest far enough ahead to make a decision to stop or continue.

Of course there may still be mistakes - this is 480 miles of route (considering both directions) with hundreds of turns and hundreds of Points of Interest. Please let us know about any problems with the route and we will correct them! But it should be pretty clean.


Hundreds of historic sites and places to visit along the way included as GPS Points of Interest - including photos, old maps, summary of history, detailed directions for finding obscure locations, and the other things you'll want to know when you arrive at a historic location.

Takes you to both Wilson's Creek National Battlefield and Pea Ridge Military Park. At these two locations - both located on the Butterfield Trail - two of the most significant Civil War battles west of the Mississippi were fought. Both are well-developed National Parks, with many authentic buildings, pieces of military equipment, and interpretive displays. And: Both have some of the best, most pristine, and beautiful sections of the old Butterfield Trail that still exist.

Detailed information about where to eat, where to re-provision, where to find water, where to camp or find lodging, bike shoips, all all the other practical things you'll need to know for a bicycle trip across the remote countryside. These are also on the GPS route maps as Points of Interest.

Pointers about possible side trips, difficult areas ahead (ie, long stretches with no reprovisioning available), and other practical tips.

The route is color-coded for road surface - gravel, trail, low-traffic paved, high-traffic paved, all are marked with different colors. Whatever is coming up, you'll know what to expect.

The vast majority of the route is green brown, or black routes - i.e. trails, gravel roads, or very low traffic ountry lanes. Only a very few unavoidable miles are on moderate- to high-traffic roads.


Visits every possible Butterfield Stage and Old Wire Road historic site along the way.

We skipped a very, very few authentic Butterfield Trail sites because they were on very busy roads or generally very, very difficult to bicycle to for one reason or another. Even these sites are included as GPS Points of Interest - so that you can choose to make a side trip or alter your route to visit them if you like.

But the historical sites missed are a small handful of sites, compared with many dozens you will visit. We assume that anyone going the trouble of bicycling long stretches of the Butterfield Trail route will--most likely!--want to visit every possible interesting historical point along the way. You don't want to bicycle 240 miles to see history, only to miss seeing it by a few yards or a fiew miles. So - the route takes you there, right there, whenever possible.


We have kept to the original Butterfield Stage route wherever possible - particularly in the more pristine and well-preserved sections of the route.

On the other hand, we have also worked hard to preserve the experience of riding the old Butterfield Trail. The first 250 miles of the Butterfield Stage Experience bicycle route through Missouri are very much about the experience of that vast, remote, rural landscape that remains much the way it was in 1850 - or even 1750 or 1650.

This is much of the draw of riding the Butterfield Trail: You can have that kind of peak wild and wilderness experience right here in the midwest - the type of experience that you usually must travel to the larger, more remote national parks, preserves, and wilderness areas to experience.

It's very much the same quality of experience you might have running the remote sections of the Colorado River or hiking wilderness areas of the Colorado Rockies or Sierra Nevada.

We wanted to preserve that same kind of experience as we continue from Springfield through towards the Arkansas border and on to Fort Smith

So: if it came down to taking a slightly longer way through t

he mountains and hills, that looks today like the Butterfield Trail did in 1858, vs. taking a stretch of "original Butterfield" that is a busy, congested highway with high-speed traffic, we opted for the low-traffic, high-quality "Butterfield Experience" route every time.

And both the remote reaches of southwest Missouri and the Arkansas Ozarks do have this peak natural experience - in spades. You'll find miles and miles of it on this route.

And yet - the route is also practical and usable. Some sections require a bit of careful planning, but all along the route there are regular places to reprovision and find camping and lodging. It's remote enough to cultivate that peak experience, but close enough to civilization that it's rideable and usable by relatively ordinary cyclists - not just super-wilderness experts.
So if you are looking for a moderate- to high-adventure route, that's filled with history, scenery, culture, nature, and some absolutely awesome riding - but that's also close to home - check it out.
Outlaw Trail tips
We can say, from first-hand experience, this route can be very well enjoyed as a hybrid automobile-bicycle tour. You can drive to certain locations, or drive certain sections of the route, and bicycle others.

Like with the first 250 miles of the Butterfield Stage Experience route, the Outlaw Trail section can be approached section by section. Divide the route into one- to three-day segments, for example. Ride one segment, then return a few months or even a year or two later to tackle the next.

Gravel-pavement loops are possible. There is often an attractive fully paved route available to connect logical start & end points along the route. So you can ride the (mostly gravel and usually longer) Butterfield route one direction, then ride back to your starting point faster via more direct paved roads.
Butterfield Stage Outlaw Trail routes and GPS files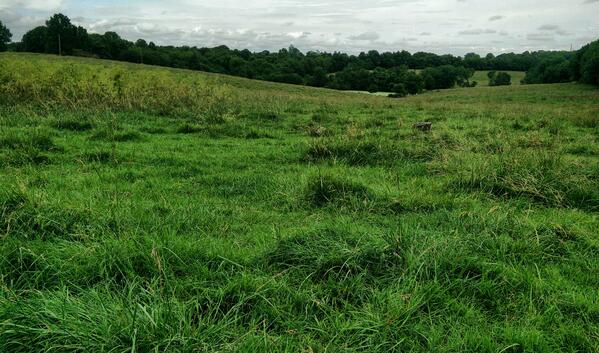 The Butterfield Trail followed this valley, southwest of Wire Road Conservation Area, Missouri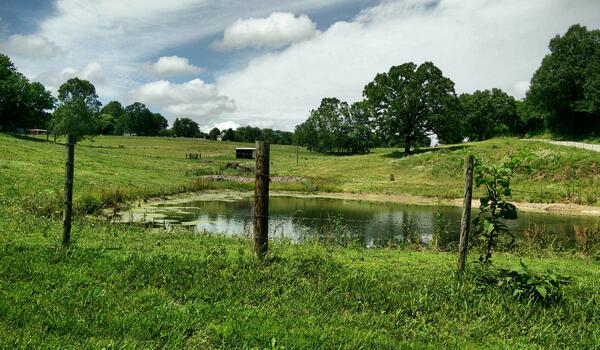 View from the Butterfield Trail, southwest Missouri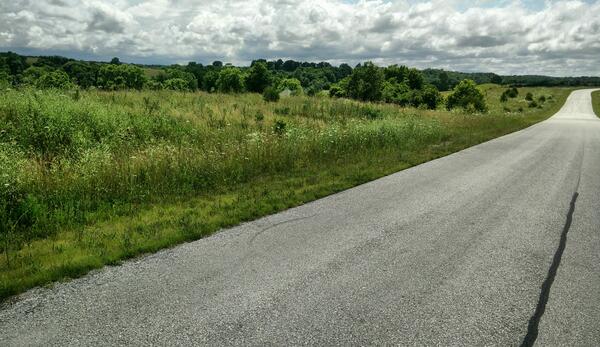 Butterfield Trail near Osa, MO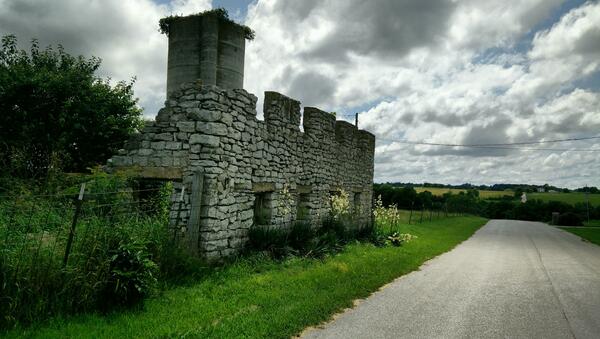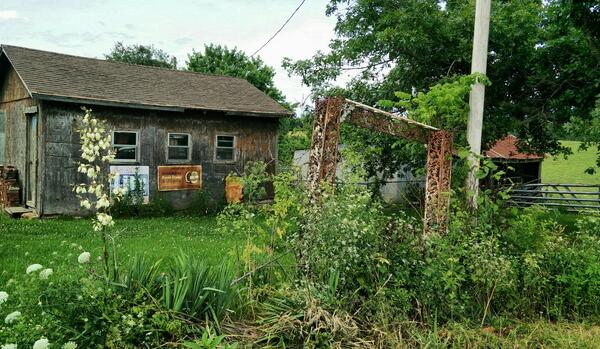 Near Wire Road Conservation Area, Missouri.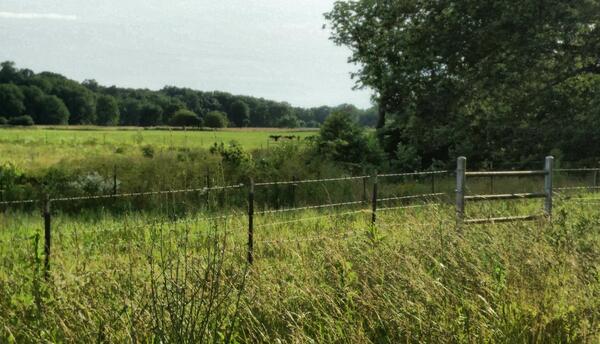 Southwest of Wire Road Conservation Area, Missouri. The Butterfield Trail follows this long, shallow valley southwest towards Cassville.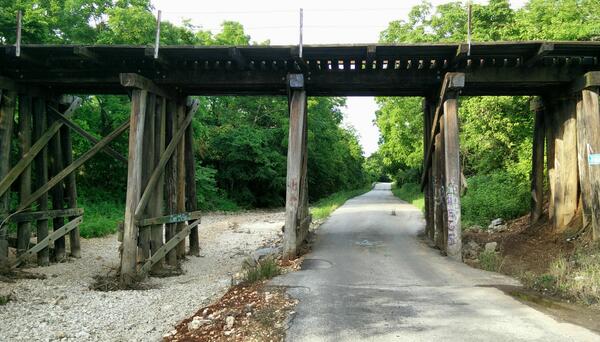 West entrance to Wire Road Conservation. The Old Wire Road/Butterfield Trail ran straight up this road, directly through the current Conservation Area. A Civil War skirmish leading up to the Battle of Pea Ridge took place at Crane Creek, just on the far side of this photo.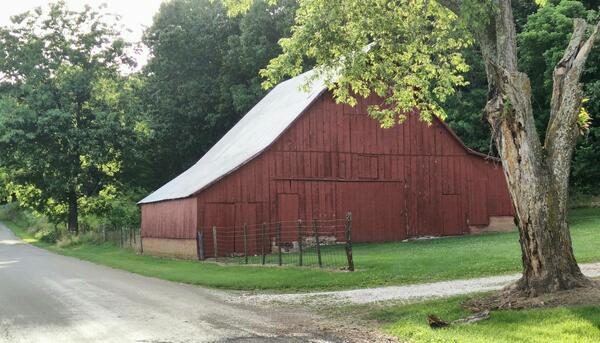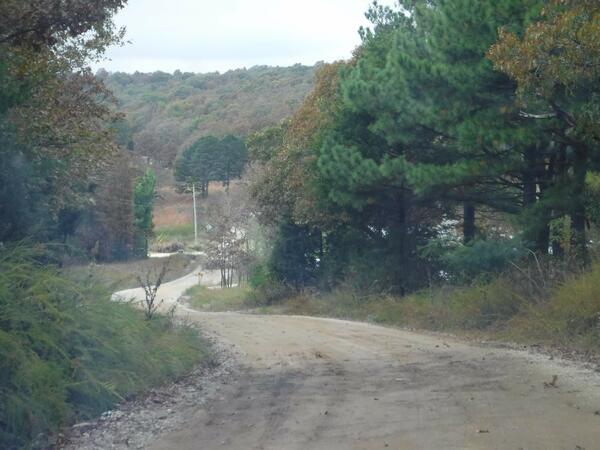 Arkansas mountains, between Fayetteville and Fort Smith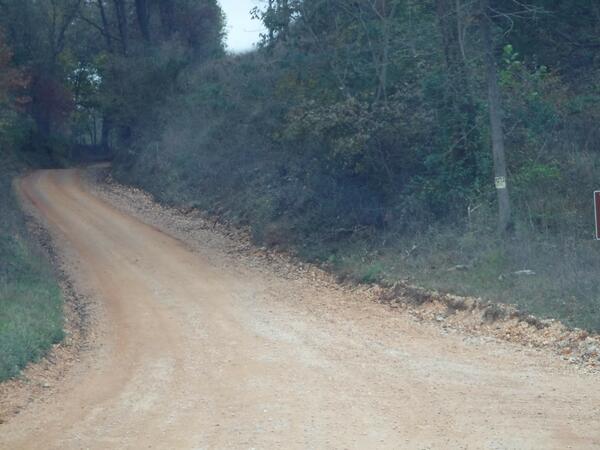 Preserved trail crossroads near Rogers, Arkansas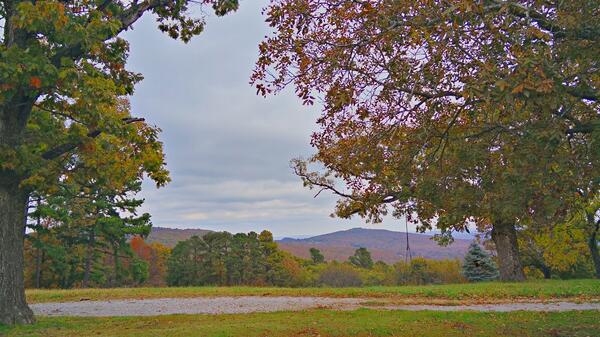 Scenic view from the Arkansas Ozarks.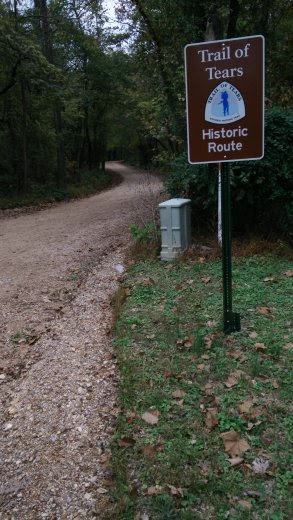 Throughout much of the route between Springfield and the Fayetteville area, the Trail of Tears route to Oklahoma followed the Butterfield Trail. In this area, the road was also known as the "Wire Road" or "Old Wire Road" because the first telegraph lines followed the road, and the "Military Road" because it led to Fort Smith.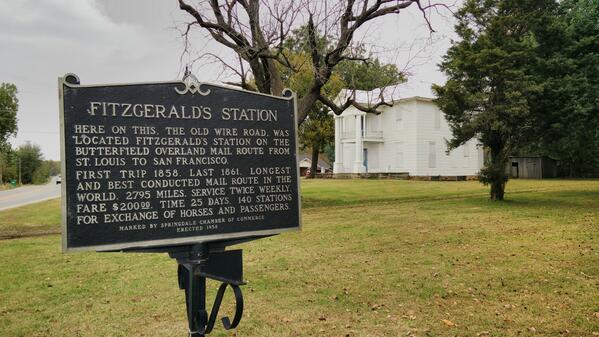 Fitzgerald's Station was directly on the Wire Road. The extensive grounds are now owned by the City of Springdale, which is working to restore the buildings and open them to the public. Visitors can enjoy the grounds now - and Fitzgerald's Station is one of the must-see stops on the route.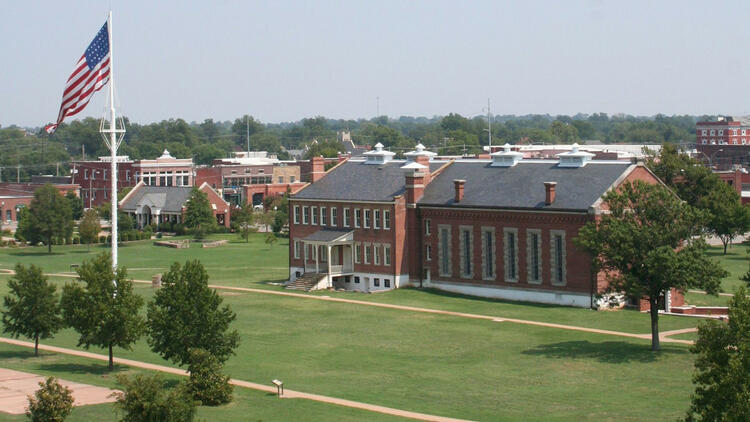 Fort Smith, Arkansas, is as beautiful and fitting endpoint for this section of the Butterfield Stage route. Fort Smith, established in 1817, is a National Historic Site with numerous exhibits and preserved buildings open to the public. For decades, the fort was the far western outpost of the United States government. The City of Fort Smith and adjacent Van Buren have a long and fascinating history. With many historic homes, buildings, museums, and sites to visit - everything from the Cherokee Heritage Center to the Museum of History to the Air Museum and the United States Marshals Museum to Miss Laura's and the Elvis Barbershop Museum. You may want to plan an extra day or two.
Creating a world-class bicycle, pedestrian, and trails transportation network across Missouri is one of the four major goals of MoBikeFed's Vision for Bicycling and Walking in Missouri. Creating, promoting, and encouraging the implementation of the statewide trails vision along with major trails like the Katy Trail and Rock Island Trail along with developing and maintaining statewide bicycle touring routes like the Birthplace of the Santa Fe Trail Bicycle Route, Butterfield Stage Experience, and many others--which often create connections between our major trail and existing bicycle route systems--are vitally important parts of that plan.
Working to connect Missouri bicycle and touring routes to major national routes is another part of our work. These include: U.S. Bicycle Routes such as USBR 76, USBR 66, and USBR 61; existing well-used routes like the Lewis & Clark Trail, the Mississippi River Trail, and the American Discovery Trail; and new and developing routes that we are working to promote and instigate as major regional or national routes, such as the national Butterfield Stage Experience bicycle route, the Santa Fe Trail bicycle route, the Pony Express bicycle route, bicycle routes along designated U.S. Historic Trails like the Oregon Trail and California Trail, and others.
Your ongoing membership and generous financial support help turn our Vision into reality!
Join MoBikeFed's Advocacy Network
MoBikeFed is a statewide group of people like you, working together for better bicycling, walking, and trails in Missouri. When you join our advocacy network you receive occasional important advocacy alerts and bicycle, pedestrian, and trails news from around Missouri.

Working together we make a real difference! Join our advocacy network: