2021 Missouri Active Transportation Summit
DateTime:
08/13/2021 -

9:00am

-

5:00pm

Bicycling, walking, and trails mean business in Missouri
Friday, August 13th, 2021, 9:00am-5:00pm
An online, virtual Summit for 2021! Join from anywhere in Missouri or the world via telephone, smart phone, or computer
Presented by
The Association of Bicycle & Pedestrian Professionals, Missouri Chapter
Missouri Bicycle & Pedestrian Federation
Missouri Livable Streets
Missouri Department of Health and Senior Services

Register for the 2021 Summit now!
You can still register & attend the Summit any time throughout Summit day (August 13th, 2021)
As soon as you register you will see the link to view the Summit Schedule & Zoom Meeting links, and also receive a copy via email
If you have registered and don't have the schedule/meeting links yet, click here
Regular registration rate thru Aug 13th - $20.00
Note: For anyone who cannot afford the Summit Registration fee, we have a good number of Summit Scholarships still available. Just use Registration Code 2021SUMMITSCHOLARSHIP when you register. If the registration fee is straining your budget at all, please take advantage of the remaining scholarships!
Summit Program & Zoom Meeting links
If you have registered for the Summit, check your email Aug 12th or very early Aug 13th for a Summit Program listing, including Zoom meeting links & Meeting ID/Passcode for each session.
If you register now, you'll receive the program/Zoom links immediately in your registration confirmation email.
About the Sixth Annual Missouri Active Transportation Summit
We invite you to join us for the 2021 Missouri Active Transportation Summit--Friday, August 13th and all virtual this year--where we will be sharing ideas for making our communities more active, vibrant, healthy, and economically sustainable through bicycling, walking, and trails.
Keynote: Kalene Griffith, President, Visit Bentonville: How Bicycling and Trails have Transformed Northwest Arkansas - and How You Can Do the Same in Your Home Town
Kalene Griffith of Visit Bentonville will speak about the transformative power of bicycling, walking, and trails in Northwest Arkansas - and the lessons you can learn from their experience to take home to your community and region.
Over the past 20 years, Northwest Arkansas has transformed itself from a typical out-of-the-way small metro area into an international mountain biking and trails destination. The trails and outdoor recreation initiatives begun by the Walton Family Foundation--which wanted to attract top talent and major national corporations to relocate to Northwest Arkansas--have become a centerpiece of the region's tourism industry.
More than that, the region's focus and mountain biking and hiking trails and a complete, connected regional multiuse trail system has helped the metro area grow into one of the most livable and attractive regions in the Midwest--attractive to residents and families, to businesses and business leaders, to outdoor recreation lovers, and to the outdoor recreation industry.
The early emphasis on trails has given way to a more comprehensive approach to transportation equity and access, for all users and all modes of transportation.
In short, Northwest Arkansas has become a model for what many communities across Missouri--and the U.S., and the world--would like to achieve: An active, outdoor-oriented metro area with trails and outdoor recreation available for all residents, a tourism industry that caters to outdoor recreation, hiking, bicycling, and trails, and a region that is gradually becoming more accessible for walking, bicycling, and all forms of transportation for everyone.
We see communities and regions like this around the U.S. and the world--in Colorado, California, Oregon, Great Britain, Denmark, Germany, and elsewhere.
But what does a homegrown bicycle and trails destination look like right here in the central United States--right in the heart of the Ozarks?
How is it different from and how is it similar to other regions that have made similar progress?
What did it take to make trails and outdoor recreation a success in Arkansas?
What lessons can you take home to your community and your region as you work towards similar goals?
Join us for Kalene's Keynote Address and find the answers to these questions and more . . .

Plenary: A Model for Missouri: Missourians for Responsible Transportation's Complete Streets Ordinance Template - Michael Kelley, BikeWalkKC; Ron Bentch, Missourians for Responsible Transportation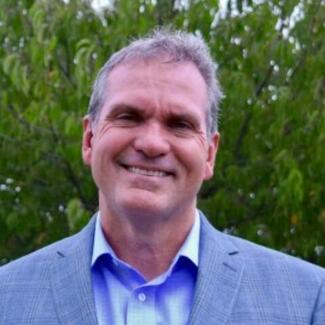 Michael Kelley of BikeWalkKC and Ron Bentch of Missourians for Responsible Transportation will talk about a model Complete Streets policy developed by Missourians for Responsible Transportation, adopted by several Missouri communities, that has brought the highest quality Complete Streets policies and ordinances to cities and towns large, medium, and small. Communities that have adopted this new policy have achieved among the very highest scores ever awarded by the National Complete Streets Coalition.
Why is it important for your community and region to adopt a Complete Streets Policy?
How does the new model policy work?
What makes it among the best out there?
What Missouri communities have adopted the model policy and how has it worked for them?
How can your community get started in adopting a high-quality Complete Streets Policy based on the model, or updating an existing Complete Streets policy to current best standards?
You'll find out about this and more in this Plenary Session--starting the Summit off with a bang at 9:00am!
Don't miss it . . . register now!

Other Featured Speakers and Guests:
Missouri Tourism Director Stephen Foutes

Missouri Livable Street Award Winners
Breakout Sessions
You'll have your choice from a varied menu of excellent breakout sessions, including:
Making Biking and Walking Work for Missouri - Paul Wojciechowski, Horner & Shifrin

Connecting the Dots - Trails in NW Missouri - Andy Clements, City of St. Joseph

Beyond Cycling - Developing Inclusive Active Transportation in Joplin - Taylor Cunningham, City of Joplin

Grassroots and Grasstops: The Story of Springfield's Lone Pine Bike Park & Greenspace - Mary Kromrey, Ozark Greenways

Kansas City Missouri's First Two-Way Cycle Track: Paving the Way for Complete Streets Improvements - Jason Waldron, Director; Maggie Green, Public Information Office, Kansas City Public Works

Measuring the Benefits of Complete Streets - Emily Schweninger, Smart Growth America

Building a Network of Historical-Cultural Bicycle Routes Across Missouri: Thousands of Miles of Great Places to Ride and Explore--and How you can Help - Brent Hugh, Missouri Bicycle & Pedestrian Federation

Pathways to Implementation on the MoDOT System - Shaun Tooley, MoDOT

Creating Active Transportation Incentives in Wildwood, MO - Biking and Walking Benefits - Hugh Share, Sustainability Consulant, Cycling Advocate; Laura Edens, City Council, City of Wildwood

Micro-Transportation, Hubs, Big Data, Healthcare Outcomes and ROI For Our Communities - Dan Cain, Pedego Electric Bicycles

The Power of Gravel, Trails, and Rural Community: Using Events, Marketing, and Many Community Partners to Turn a Small Rural Community into a Hub of Active Transportation and Recreation - Mac Vorce, Warsaw Chamber of Commerce; Jenn Bradshaw, Truman Lake Adventure Club;

S

heridan Garman-Neeman

, Executive Director, Kaysinger Basin Regional Planning Commission



Rumble Strip Roundtable: Cyclists hate them, Highway Safety advocates love them. Let's talk. - Rumble strips: If you bicycle, you know them. Jolting, jarring--square in the path you would like to take. Why are we seeing more and more rumble strips? Why are they a problem for people who bicycle? What can be done to make rumble strips work better for people who bicycle? Join in as experts on road safety, highway engineers, a national bicycle policy expert, and an average cyclist share experience, data, best practices, perspective, and opinions about bicycling and rumble strips. "Regular cyclist" Tim Hill; Jon Nelson, Asst State Highway Safety and Traffic Engineer, MoDOT; Ken McLeod, Policy Director, League of American Bicyclists.

(All sessions, presenters, and titles subject to change.)
The 2021 Summit is coming soon. Don't miss anything . . . register now!
Summit organizers & partners
The Summit is organized by the Missouri Chapter of the Association of Bicycle and Pedestrian Professionals, Missouri Livable Streets (Missouri Department of Health and Senior Services), and the Missouri Bicycle and Pedestrian Federation in cooperation with pedestrian, bicycle, and trails agencies, businesses, advocacy groups, and staff from across Missouri.

Come on out and hear about what is going on for walking and biking in communities around Missouri.
2021 Summit themes & topics
Some of the 2021 Summit topics and themes will include:
COVID-19: How is your community, region, agency, or organization affected by the COVID-19 situation, and how are you using or planning to use walking, bicycling, trails, parks, sidewalks, bike lanes, active transportation, active recreation, or active tourism to help deal with your local issues and make your community safer and healthier? How are you weathering reduced tourism and travel related to the pandemic? And are you planning or preparing to respond or recover from restrictions on tourism, travel, gatherings, and outdoor events when the time comes?
Complete Streets & Liveable Streets in Missouri: Building support for, passing, and implementing your Complete Streets policy
Tourism and the economic impact of bicycling, walking, and trails: What is the economic importance of bicycling, walking, and trails to your community, and what can you do to maximize the economic impact to your community, to your local business community, and to Missouri? With the Missouri Bicentennial coming up, how can we use that opportunity to boost trails and active outdoor tourism across the state?
Implementing bicycle, pedestrian, and trails plans and projects in communities from the largest to the smallest, how to find the funding you need, and how to make real progress on a limited budget
Health and Safety impacts of bicycling, walking, and trails
Making bicycling, walking, and trails succeed in rural, suburban, and urban settings, and small, medium, and large communities across Missouri
Planned tracks:
Association of Bicycle & Pedestrian Professionals (APBP) Professional Track - sessions that help professional engineers, planners, and other staff working in the area of pedestrian and bicycle planning and implementation hone their skills, maintain their continuing education requirements, and keep abreast of best practices and current trends.
Missouri Livable Streets Track - how do you make streets and roads around your community safer and more inviting for all users--including those who walk, bicycle, and use public transportation, people of all ages and all levels of ability and disability. How do you develop a Complete Streets policy or ordinance in your community? How do you work to implement your Complete Streets policy? What are some of the Complete Street success stories from around Missouri?
Marketing and Tourism Track - sessions that help tourism professionals and others working to promote their community, their area's outdoor recreation and trails, and their area's bicycling, walking, hiking, mountain biking, and other outdoor recreation opportunities make the most of their efforts.
Health and Safety Track - sessions relating walking, bicycling, trails, active transportation, active recreation, and active tourism and community health, and injury reduction.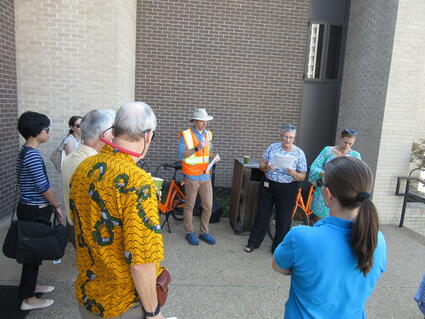 Time, Location, Details
2021 Missouri Active Transportation Summit, August 13th, 2021, 9:00am-5:00pm.
Location:
Registration/Check-in: Register online here
All sessions will be held online. You can connect via telephone dial-in, smart phone, or computer. Sessions will recorded so you can watch later if you miss anything. Instructions and full schedule will be emailed to registered participants.
Summit Partners & Supporters
| | |
| --- | --- |
| Association of Pedestrian and Bicycle Professionals - Missouri Chapter | |
| | |
| | |
| | |
Sponsor the Summit
You or your organization or business could sponsor the 2021 Missouri Active Transportation Summit! Reach an audience of professionals across Missouri at any level that works for you and your business.
Sponsor levels and benefits are in our sponsorship packet--click to download (PDF).
Presented by: The Association of Bicycle & Pedestrian Professionals, Missouri Chapter - Missouri Bicycle & Pedestrian Federation - Missouri Livable Streets - Missouri Department of Health & Senior Services