A great lineup for the 2021 Missouri Active Transportation Summit August 13th - Early Bird Registration ends Fri, July 24th
We invite you to join us for the 2021 Missouri Active Transportation Summit, where we will be sharing ideas for making our communities more active, vibrant, healthy, and economically sustainable through bicycling, walking, and trails.
Early Bird Registration for the Summit ends Friday, July 24th. Save $10 just by registering early.

Take an extra 25% off registration with this online Coupon Code: 2021SUMMIT25
We have an amazing line-up of sessions for this year's Missouri Active Transportation Summit--two top-notch keynotes and a large number of breakout sessions to choose from. Register today!
Keynote: A Model for Missouri: MRT's Complete Streets Ordinance Template - Michael Kelley, BikeWalkKC; Ron Bentch, Missourians for Responsible Transportation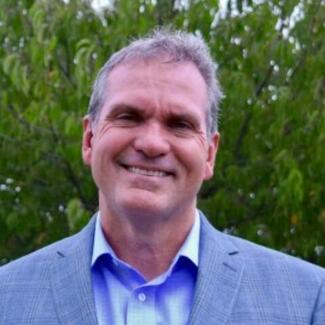 Plenary: A really exciting session you won't want to miss - big announcement coming soon!

Missouri Lieutenant Governor Mike Kehoe

Missouri Tourism Director Stephen Foutes

Missouri Livable Street Awards
Your choice from a varied menu of excellent breakout sessions, including:
Making Biking and Walking Work for Missouri - Paul Wojciechowski, Horner & Shifrin

Connecting the Dots - Trails in NW Missouri - Andy Clements, City of St. Joseph

Beyond Cycling - Developing Inclusive Active Transportation in Joplin - Taylor Cunningham, City of Joplin1

Grassroots and Grasstops: The Story of Springfield's Lone Pine Bike Park & Greenspace - Mary Kromrey, Ozark Greenways

Measuring the Benefits of Complete Streets - Emily Schweninger, Smart Growth America

Building a Network of Historical-Cultural Bicycle Routes Across Missouri: Thousands of Miles of Great Places to Ride and Explore--and How you can Help - Brent Hugh, Missouri Bicycle & Pedestrian Federation

Pathways to Implementation on the MoDOT System - Shaun Tooley, MoDOT

Creating Active Transportation Incentives in Wildwood, MO - Biking and Walking Benefits - Hugh Share, Sustainability Consulant, Cycling Advocate; Julian M.D. Jacquin, City of Wildwood

Micro-Transportation, Hubs, Big Data, Healthcare Outcomes and ROI For Our Communities - Dan Cain, Pedego Electric Bicycles

The Power of Gravel, Trails, and Rural Community: Using Events, Marketing, and Many Community Partners to Turn a Small Rural Community into a Hub of Active Transportation and Recreation - Mac Vorce, Warsaw Chamber of Commerce; Jenn Bradshaw, Truman Lake Adventure Club; Sheridan Garman-Neeman, Executive Director, Kaysinger Basin Regional Planning Commission

Rumble Strips Roundtable
Find out more about the Summit - or register now, before Early Bird Registration ends Friday, July 23rd, 2021.
On behalf of the 2021 Missouri Active Transportation Summit Organizing Committee - hope to see you at the Summit August 13th!